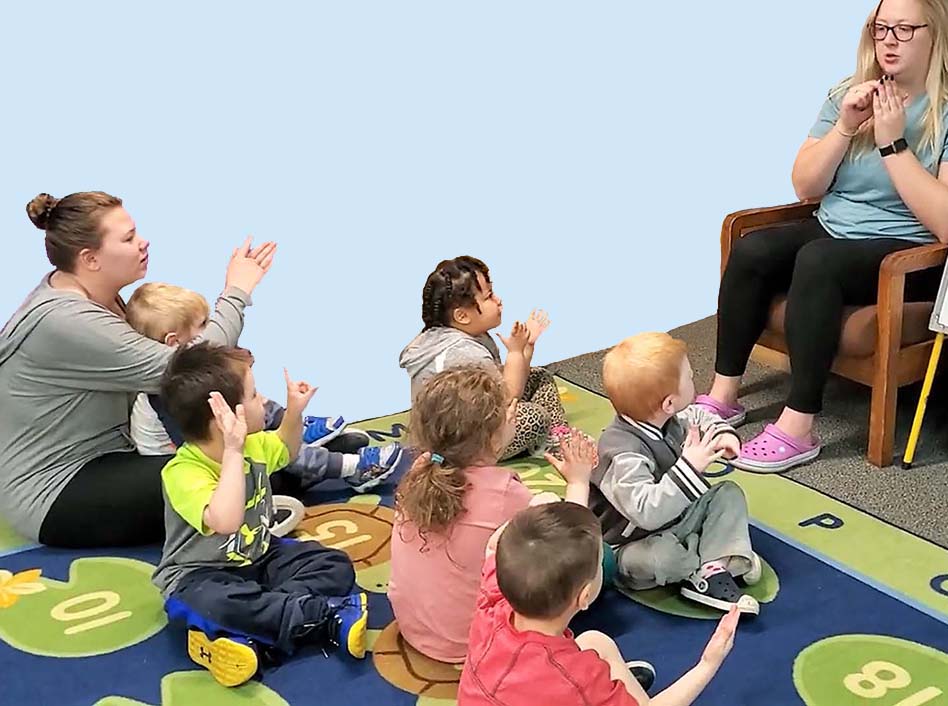 Your child is invited to participate in the growth and enrichment experiences this program will offer. Learning activities emphasize language skills, gross motor skills, creative arts, math and science concepts, perceptual skills, the world around us, and personal and social growth. These skills help children meet the Minnesota's Early Learning Standards: Birth to Kindergarten. Each day there are a variety of activities planned to encourage learning and to express creativity in a safe and accepting environment.
We have two 3 to 5 years old classrooms. We follow the research by Lilian Klatz, Professor Emerita of Early Childhood Education at the University of Illinois at Urbana-Champaign in our preschool classrooms. In her research, she found that younger children in mixed-age classrooms show the ability to take part-in and expand-on more difficult activities when initiated by older peers, than they could do if they were by themselves. It increases the older children's level of independence and competence. When children perceive that they belong to a social group, they are more motivated to persist on challenging tasks such as puzzles. Older children view younger children as needing their help, whereas younger children perceive that older children can offer instruction and leadership. Mixed-age classrooms create an environment of cooperation, which is beneficial to all.
The teachers focus on self-regulation and kindness. Children assist in determining our classroom rules so they feel ownership and responsibility to abide by them.
Our main focus is to ensure that your child is learning the necessary skills to have a successful kindergarten experience.
All meals, snacks, and resource events are included in the tuition fee. Visit our rates page for weekly tuition rates.
Resources:
Early Childhood Screening
Help prepare children for success in kindergarten by signing up for ParentPowered Texts through Think Small
(Infants) 6 Weeks-16 Months
(Toddlers) 16 Months-33/35 Months
Want more information?
Get in touch with us at
tinytots@ttlt.org