History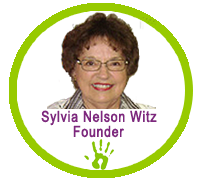 In 1973 the Tiny Tots and Little Tykes preschool program began in Sylvia Nelson Witz's home in West Saint Paul. In 1986 the program expanded and the child care center was started at a second location. Both programs relocated to St. Croix Lutheran School in 1992 until 2014. We own our current space at 60 East Marie Avenue Suite 100 in West St. Paul.

Mission Statement
Our mission statement is to provide a loving, wholesome, safe learning environment that nurtures each child in his/her social, emotional, and intellectual growth and development, and one that encourages each child to develop a good and accurate self-concept.
Philosophy
Our center is non-sectarian, non-profit, tax-exempt, and open to the public. Your child is invited to participate in the growth and enrichment experiences our programs will provide. Learning activities emphasize language, motor skills, creativity, math and science, perception, socialization, and personal growth. We strive to help our students build a positive self-image.
Facilities
We have a secure entry way to our center. We have seven exceptionally clean classrooms, divided by age and overseen by qualified teachers. Our general-purpose room or "large muscle room" is a place for children to exercise and participate in special events.
We have a large, fenced playground area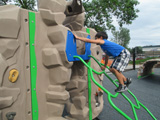 with updated equipment certified by a Playground Safety Inspector. Additionally we have a fenced in area we call the "green space." In this beautiful open space the children can engage in activities such as tag, potato sack races, jumping rope, and much more. Picnic tables under the trees provide a comfortable place to enjoy meals and snacks.