NEW INFANT, TODDLER, & PRESCHOOL CHILD CARE RATES
COMING APRIL 4TH, 2022.
CALL US AT 651-457-0042 FOR MORE INFORMATION.
The Child Care program offers care for children ages 6 weeks to kindergarten.
The Preschool program has two-day-a week or three-day-a-week options for children 3 years old up to kindergarten age.
The School Age program offers Before & After school care, non-school daycare & summer camps for children from kindergarten through age 12.
Our program has had the same Director and Assistant Director since 1995. We are proud to have longevity in classroom staff as well.
Our teachers are CPR, First Aid, SUIDS, and AHT Certified.
The following curriculums are used in our child care program:
*Everyday Mathematics which includes problem solving in everyday situations, uses hands-on activities, practices content (numbers, operations, data, geometry, patterns, functions, etc.).
*Growing, Growing Strong a whole health curriculum that teachers use to assist children in learning a healthy lifestyle.
*LANA (Learning About Nutrition Through Activities) with the goal of helping young children learn to taste, eat and enjoy more fruits and vegetables in order to promote good health.
*High Scope where active learning is its core component, but it also encompasses assessment, adult-child interaction, daily routine, and learning environment.
*MN Project Learning Tree (Nature) which connects children to nature and helps them develop a knowledge base about natural resources and develop their own sense of stewardship.
*The Letter People and Develop Inspire Grow (DIG) which is a thematic integrated instruction centered around science, social studies, daily math concepts, and a meaningful literacy program incorporating oral development and 26 hands on letter people puppets.
We implement Conscious Discipline in our classrooms. Conscious Discipline is a leader in impactful social and emotional learning (SEL). It is based on four essential components scientifically and practically designed for success: The Conscious Discipline Brain State Model, Seven Powers for Conscious Adults, Creating a School Family, and Seven Skills of Discipline.
We also implement RedRover Readers, mostly as a camp or special event, which is another social and emotional learning (SEL) program.
Weekly lesson plans include music, Spanish, and technology.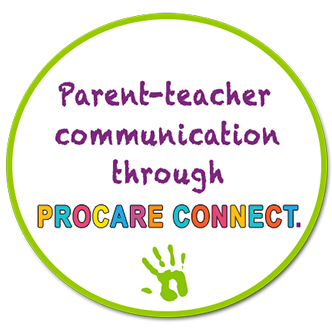 We use a parent communication platform called Procare Connect. Teachers and administration use this to communicate with parents through an app parents download to their phone, tablet, or computer. Parents also sign their children in & out using the app.