Tiny Tots and Little Tykes is a nonprofit child care center that prepares children for kindergarten by concentrating on the developmental skills of the whole child including physical, emotional, intellectual, and social aspects.
Our goal is to have each child come away with a good feeling about himself/herself; that he/she is a worthy human being, capable of achievement.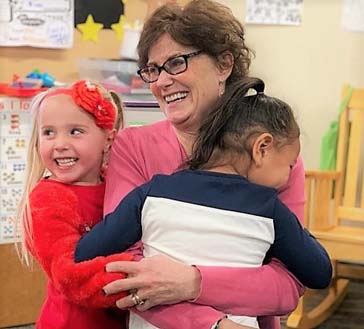 CAREER OPPORTUNITIES
Full time and part time positions
Substitute Teacher positions
Flexible scheduling (4-10 hour day option)
No nights or weekends
Advancement opportunities
BENEFITS
Medical, Dental
Discounted child care
Education and reimbursement
Generous paid time off (vacation, sick, holiday, bereavement, and birthday pay)
Life and disability insurance
Simple IRA with employer match
Legal Shield and Identity Theft coverage
Free parking
SUPPORT
Director of Education who supports classroom teachers with curriculum, assessment & behavior, as well as helps with accessing resources for children and families
Administrative Staff have weekly meetings with lead teachers
High-quality continued education training
Paid training time (including CPR/First Aide onsite training)
Daily prep time for lead teachers
Staff development meetings
Monthly classroom budgets to buy extra classroom supplies
*We are close to a bus line. Robert Street is one block away with a variety of restaurants convenient for breaks.
IT'S NOT ALL WORK AND NO PLAY! 🙂
Here are a few of the things we do to create a fun, positive environment:
Staff outings bi-monthly for appetizers and beverages
Coffee/treats on site
Teacher appreciation throughout the year
Annual holiday party
JOIN OUR TEAM!
Contact LeeAnn for job openings at ljohnstonapps@ttlt.org.